BREAKING BANDS FESTIVAL 2017:
Tickets are selling fast for the award nominated festival's 3rd year at the awesome Stoke Prior Sports Club in Bromsgrove (Worcestershire).
Grab a weekend ticket for just £30 but be quick as we have sold out the first 2 years in advance!
OFFICIAL TICKET COUNT: 
NO TICKETS LEFT!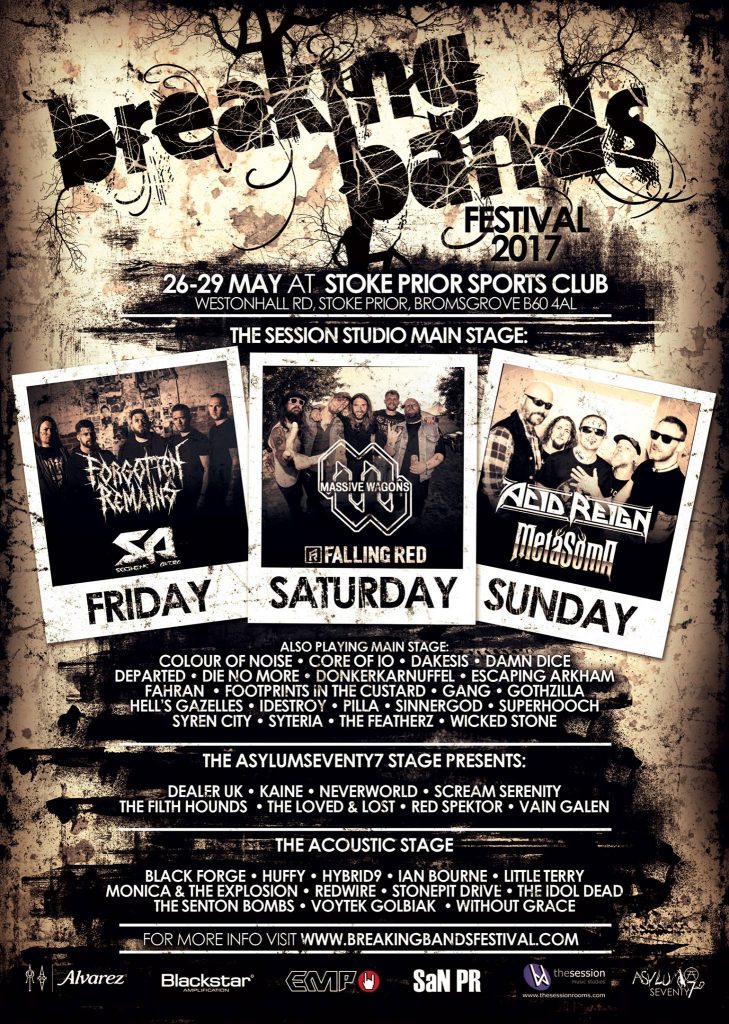 BREAKING BANDS FESTIVAL 2016 – THANK YOU!
 CAPTURING BLAZE BAYLEY ON STAGE AT BREAKING BANDS FESTIVAL 2016 SINGING 'FEAR OF THE DARK'
THE MAIN STAGE FROM THE BANDS POINT OF VIEW AT THE FESTIVAL