We have some very exciting news ladies and gentlemen but first, the background…
Rock or Bust World Tour in 2015-2016 was in support of AC/DC's 16th studio album 'Rock Or Bust (released November 2014) and saw the return of drummer Chris Slade.
An incredible 3.8 MILLION people attended the Rock or Bust World Tour during its outting.
In Germany, the band set a new world record in the number of sold tickets within the shortest timespan, with more than 300,000 tickets sold out in seventy-seven minutes.
In Switzerland, the band set a new record in the duration to a 'sold out' concert. The concert in Zurich was sold out in 6 minutes (over 40,000 tickets)
The Rock or Bust Tour was the second most attended tour of 2015 behind One Direction and third highest grossing tour behind Taylor Swift and One Direction (Pollstar Year End Top 100 Worldwide tours of 2015). The tour grossed $180 million from 54 shows in 2015. and $40.1 million from 32 shows in 2016. Total gross: $221.1 million from 86 shows performed.
So… with all that information Breaking Bands Festival is so excited to announce that Chris Slade, our Sunday night special guest will be bringing his deluxe Rock or Bust drum kit to the festival. That's right… get up close and personal with Chris and that amazing kit that was used to entertain almost 4 million people around the world!!!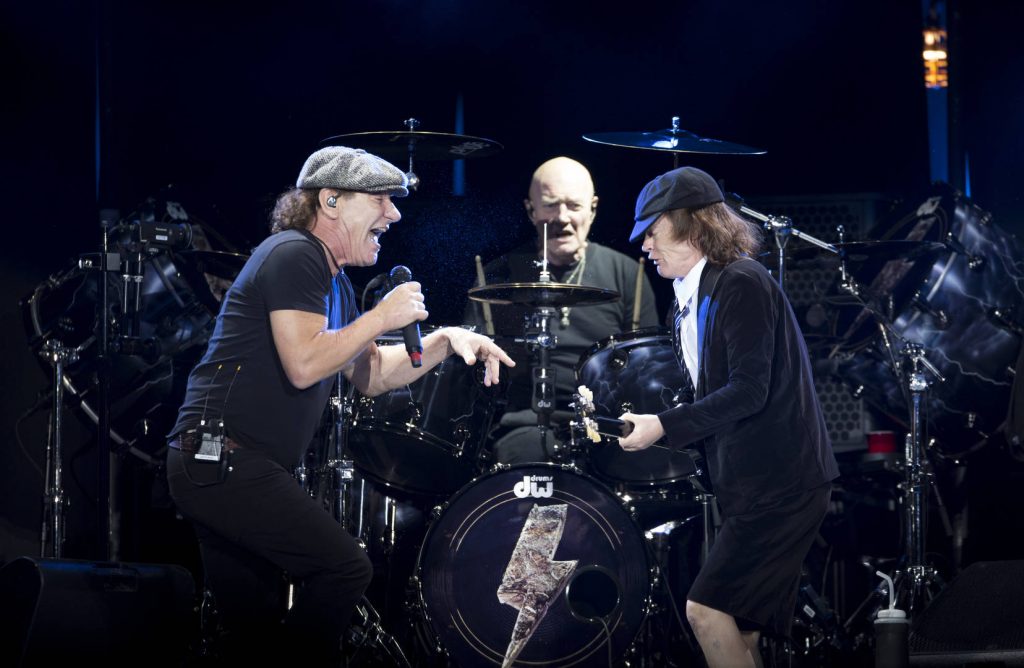 There will be photo opportunities after the show and a chance to meet Chris as well.
Grab tickets today before its too late!!!
[mom_video type="youtube" id="qUTt6pymwfc"]